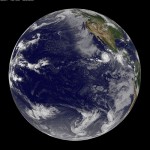 Today, Canada announced it has formally joined the TPP negotiations. (Press release).
Yesterday, Mexico announced it had formally joined the TPP negotiations and will hold an intercessional on Nov 12-15.  (Press release)
Last week, Barbara Weisel, head of the Trans Pacific Partnership negotiations for USTR, held a civil society briefing on the state of the negotiations where she discussed these nations' impending entry.  She said that Canada and Mexico will participate in all TPP activities between now and the next round in December, and will likely have bilateral meetings with the U.S. and others to "get up to speed" on specific issues.  USTR received numerous comments in response to its Federal Register notice requesting comments on the countries' entrance into the negotiations. Click here for an earlier infojustice blog on Ms. Weisel's civil society briefing.