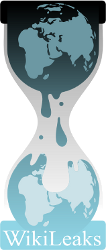 The draft Trans Pacific Partnership chapter on intellectual property, as it stood on August 30, 2013, has been posted at http://wikileaks.org/tpp/.
Comments on and analysis of the leak have been made by Knowledge Ecology International,  Public Citizen, and Derechos Digitales.
Despite repeated calls for greater transparency (see, for instance, yesterday's yesterday's letter from House Democrats to President Obama, last year's letter from House Democrats to Obama, and last year's law professors' letter), no text has been officially released, so all of the public debate over the TPP has been driven by leaks.  Until today, the largest leak was of a portion of the intellectual property chapter dated February 2011.  There had been additional, smaller leaks since then, but all have been more than a year old. The leaks are available here.