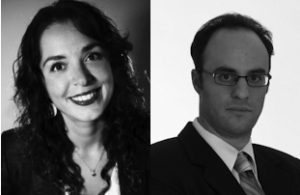 [Burcu Kilic and Tamir Israel] For those catching up on the Trans-Pacific Partnership (TPP) text, here is the analysis of the e-commerce chapter we sent around. It is a joint publication of Public Citizen and Canadian Internet Policy & Public Interest Clinic (CIPPIC) at the University of Ottawa Faculty of Law. The chapter sets rules that, if ratified, will shape the development of the digital economy for years to come. The clauses highlight the importance of e-commerce and of eliminating trade restrictions by expanding the legal use of e-commerce platforms, paperless trade administration, protecting users from abuse and damages, and removing 'non-tariff barriers'.
The chapter includes rules and procedures for trade in goods and services conveyed by the Internet and other electronic means, and addresses a range of issues including:
No-discrimination policy for digital goods
The first-ever trade obligation on cross-border transfer of data. The provision includes a difficult to use and insufficient exception for public policy measures (such as data protection). The exception language has many layers of qualifications, which are similar to the general exceptions adopted in Article XIV of the General Agreement on Trade in Services (GATS) and Article XX of the General Agreement on Trade and Tariffs (GATT). In only one of  44 cases ( 43 GATT & 1 GATS ), were all conditions for application of a GATT or GATS general exception deemed satisfied. Adopting a similar exception for WTO-plus rules in the TPP does not safeguard privacy and individual liberties.
The-first ever trade obligation prohibiting requirements that servers be located (or data stored) locally. The provision also includes a difficult to use and insufficient exception for public policy measures. (See above).
An inert mechanism for privacy which does no more than require the presence of a 'legal framework' for protecting personal information. The provision also encourages interoperability of privacy regimes, an approach that has been used in the past to initiate a 'race to the bottom' whereby the lowest standards from each jurisdiction are adopted
An open access framework leaving open an entire universe of discriminatory and innovation-harming activity that traffic carriers can leverage and which regulators have found objectionable. The provision fails to effectively address existing net neutrality problems. It only meaningfully addresses the most egregious neutrality violations (those relating to blocking of access to content) and even here broadly exempts "reasonable network management".
A provision minimizing restrictions on the use of electronic signatures
A provision on spam resenting as alternative options but leaving Parties with significant latitude in how they choose to regulate electronic spam.
A prohibition on requirements for disclosure of source code as a condition of import, distribution, sale or use of software or of products containing software.
Cooperation in order to improve e- commerce and solve any related problems.
The chapter should be read alongside each Party's schedule of non-conforming measures, which applies to some of the provisions.
The chapter does not apply to government procurement or information held or processed by or on behalf of a Party or measures related to such information and its collection, e.g. health data collected by the Governments.