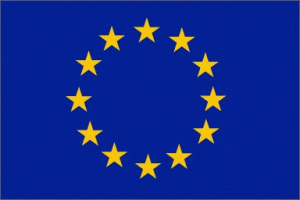 Germany has postponed its signing of the Anticounterfeiting Trade Agreement.  Bloomberg reports that "Justice Minister Sabine Leutheusser-Schnarrenberger is at odds with lawmakers from Chancellor Angela Merkel's Christian Democrats" over the agreement, and the BBC quotes a Foreign Ministry spokesperson saying that the government wants time to "carry out further discussions" before signing. Thus, Germany joins Slovakia, Poland the Czech Republic in publicly announcing a delay in the signing the agreement.
Thousands of people across the world protested ACTA on Saturday, February 11. For more information concerning the demonstrations, see
After the protests, the President of the European Parliament, Martin Schulz said on television that ACTA was not "good in its current form" and that it fails to adequately protect the individual rights of people using the internet. (European Commissioner Karel DeGucht, however, told ACT-UP Paris that he is "not impressed" by the protests).
Amnesty International Statement, February 10: "The EU should reject ACTA in its current form – implementing the agreement could open a Pandora's Box of potential human rights violations."