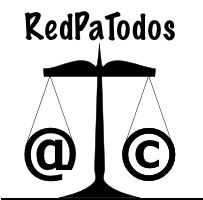 RedPaTodos, a citizen participation platform that promotes discussion on copyright and its application on the Internet, warns that the adoption of Bill 201/2012, known in social networks and media as #LeyLleras2, failed the public debate, ignored citizens requests for participation, and disregarded the arguments of scholars and experts in the field in the design of the standard.
As a result of this serious omission and the desire to fulfill political commitments, the concerns expressed by various sectors remain in the law that will seriously threaten the fundamental rights of Colombian citizens. The approved text goes beyond the FTA and other international treaties, disregarding users safeguards such as exceptions and limitations, violating Internet users privacy, threatening freedom of expression in the Net, and assigning judicial functions to the Executive.
With the approval of the bill and its likely presidential approval, RedPaTodos announces that will analyse going before the Constitutional Court. In this new stage, we call on citizens to build a strong case and carry out intensive citizen engagement. We need support from lawyers, creative artists, communicators, leaders, activists and citizens to join voices and art into the initiative.
RedPaTodos as a citizen platform seeks to unite and optimize the common efforts of those who wish to defend their digital rights based in peaceful and constructive arguments. Wait for other initiatives of mobilization and Join.
[CC-BY RedPaTodos: Original post, in Spanish and English]