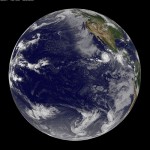 Recently, Inside U.S. Trade reported that Australia, New Zealand and Singapore have proposed replacing some elements of the U.S. proposed TPP chapter on IP with provisions from ACTA.   The table below compares the provisions from the two texts (as well as with TRIPS and the U.S.-Chile Free Trade Agreement). Overall, the comparative analysis shows that TPP contains a plethora of TRIPS-plus provisions as well as ACTA-plus and Chile FTA-plus provisions.
The chart is organized in the following order of categories:  General Provisions; Scope; Special Measures Relating to Enforcement in the Digital Environment; Technological Protection Measures; Criminal Enforcement; Provisional Measures; Civil and Administrative Procedures and Remedies; Special Requirements Related to Border Enforcement; Rights Management Provisions.
This table is the product of work by multiple PIJIP fellows, including myself, Carrie Ellen Sager, and Sophia Castillo.