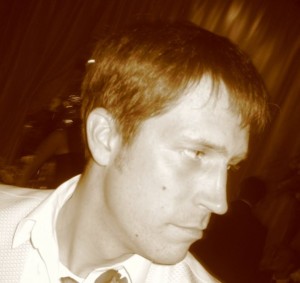 The fourteenth round of negotiations of the Trans Pacific Partnership Agreement will be held from September 6-15 in Leesburg, Virginia next month. The Stakeholder events – where members of civil society interact with negotiators in an officially sanctioned forum – will take place on Sunday the 9th.
The events include "Stakeholder Presentations," where civil society groups give formal talks to the negotiators.  In past rounds, many of the presentations have highlighted concerns about the intellectual property provisions found in leaked TPP text.  On Wednesday, USTR informed civil society groups that their time slots have been reduced to 8 minutes – an unreasonably short time in the view of many who have participated in the past. UPDATE: on Friday, USTR informed participants that the presentations would be updated to 10 minutes; this is the same amount of time provided to participants in the San Diego Round.  
Furthermore, there will be eight simultaneous tracks, meaning delegates will need to split time between multiple venues, and will likely miss relevant presentations.  Also during these tracks, there will be a tabling session, where civil society groups stand at tables and delegates may come up and discuss the negotiations with them.  The four simultaneous tracks and tabling session all take place during three hours.
There were similar issues in the San Diego round –there were three simultaneous rounds (two of which included speakers on intellectual property) and a table session all at the same time.
Said Maria Sutton of EFF on Wednesday: "not only will the presenters have barely any time to discuss their specific concerns with the agreement, it will literally be impossible for negotiators to attend all the presentations they would be interested in hearing since they will all be held simultaneously in different locations. Moreover, this entire round of negotiations will last 10 full days, and so it seems especially odd that they would need to cut down time for public participation this drastically."
Below is the Wednesday email from USTR sent to those who had registered to give a presentation:
Good evening,

You are confirmed for a stakeholder presentation slot on Sunday, September 9th  during TPP Round 14 Direct Stakeholder Engagement Forum.

Due to space constraints and an overwhelming showing of interest, we will have to limit presentation time to 8 minutes. Each presentation room will have a laptop, projector, and screen. If you would like to give a PowerPoint presentation, all you need to do is bring your presentation with you on a flash drive. No need to send to me ahead of time.

Please plan ahead so that your presentation fills the allotted time. We will have to stop you at the 8 minute mark in order to give every presenter an equal opportunity to make their presentation.

A schedule of presentations will be provided for you at the round. All presentations will be scheduled within the 11:00 am- 2:00 pm block, and take place in Potomac rooms A, B, C or D.

Thank you, again, for your participation. We value your input, and look forward to an on-going conversation regarding TPP.

Very best,
USTR
And here is the Friday email sent by USTR:
Dear Stakeholder,

We would like to thank you again for your interest in participating in the TPP stakeholder events in Leesburg, Virginia.

We are delighted by the strong response and our negotiators are looking forward to the opportunity for one-on-one engagement at the tables, which they found extremely valuable in the previous two rounds.  In addition, we have received more requests than anticipated from stakeholders seeking to make presentations underscoring their key messages.  We have been working to  accommodate everyone to the best of our ability, given logistical constraints, and have arranged for 10 minutes per presentation – an increase from our initial announcement.

The presentations will be held in the Dogwood Rooms on September 9th, from 11 am- 2 pm.  For your convenience, each room will be supplied with a laptop, projector and microphone.  A presentation schedule will be sent out as soon as possible.

Have a enjoyable Labor Day weekend and we look forward to seeing you in Leesburg on Sept 9.