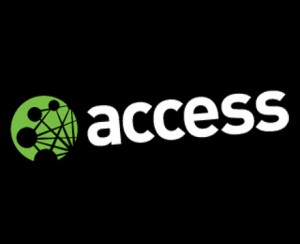 [originally posted on the Access blog by Perter Micek under a Creative Commons Attribution license (CC-NY)]  The Panamanian Congress recently passed a dangerous copyright bill, and it is one step away from becoming law. That's why civil society organizations from around the world have rallied to urge President Ricardo Martinelli to reject the legislation, send it back to Congress, and allow experts and civil society members to be involved in the process. The bill has caused a huge uproar around the world, including one report calling it "the worst copyright bill in history."
Below is the letter addressed to President Martinelli, which we will be delivering soon. If you want to add your name or your organization to the letter, find more information at the end of the letter.
Mr. Ricardo Martinelli
President
Republic of Panama
Dear Sir: 
The organizations and individuals signing this letter are aware that Panama's Congress recently approved Bill 510 of 2012, amending copyright regulations in order to adapt national law to recently signed commercial accords.
We are concerned over the excessive and destabilizing effect that this law, as it stands, could have on the Panamanian legal and economic systems. Implementing an intellectual property regime that inordinately empowers rightsholders will negatively impact access, use and reuse of cultural goods, and hampers the exchange of ideas.
The bill also compromises citizens' privacy, giving excessive power to the Directorate General on Copyright (DGDA), altering due process standards, and establishing perverse incentives to control and monitor internet content, without providing the necessary guarantees respecting individual rights and freedoms.
In addition, the bill affects freedom of expression by creating administrative offenses carrying heavy fines, and allows "preventive" mechanisms that facilitate control of digital content. Once in place, these controls enable public and private censorship and discourage the publication of public interest information on the internet.
Specific criticisms include that:
1. The bill, in Article 152 and following, grants excessive and disproportionate power to the DGDA.
The following powers are especially concerning:
a. To unilaterally pursue copyright infringement (art. 152, no. 5), impose fines, and add the fees collected to its budget (art. 153). Alarmingly, this option creates a conflict of interest, since it gives the DGDA a clear incentive to pursue and levee administrative fines on Panamanian citizens, while also allowing the agency to decide what constitutes a violation.
b. To determine administratively, without due process, the existence of a copyright infringement, thereby altering the presumption of innocence (art. 157). This also frustrates possible compensation of copyright holders, since the fines will only benefit the DGDA.
c. To take measures to detect and investigate offenders. While these are ostensibly measures to enforce copyright rules, they may threaten privacy and freedom of expression (art. 158) and can be used to silence dissenting speech, which is essential to a democracy that respects diversity and pluralism.
2. The bill uses overly broad copyright definitions, and does not consider the use of intellectual works related to the internet and new technologies.
Currently there is an important global discussion about the need for the copyright regime to balance the interests of rightsholders with the public interest in ensuring access to knowledge and culture.
The new regime of exceptions and limitations marks a step backwards from the previous system, and repeals "fair use" rules, which still exist in the United States. Instead, the new regime favors a closed set of assumptions that will quickly become obsolete, and fails to account for new circumstances coming with the advancement of technology.
The problems outlined above affect intellectual creativity, innovation, economic entrepreneurship, and, even worse, internationally recognized human rights like access to knowledge, privacy and freedom of expression. Excessive limits on the use and distribution of cultural goods could isolate this country from international cultural forums, and affect its standards of cultural diversity.
This bill also places unnecessary obstacles in the way of authors who want to explore new business models that enable them to profit by making content available to other users. Moreover, nothing in the Trade Promotion Agreement signed with the United States prevents adoption of exceptions like "fair use."
3. The bill does not consider any limitation on liability for internet service providers, opening the door to abuse and putting undue pressure on the companies.
A reasonable copyright statute should allow content providers and internet service intermediaries to operate unimpeded, while also permitting the production of temporary copies. Both exceptions enable the existence of the internet as we know it today.
In particular, we are concerned about the DGDA's power to investigate and gather information on copyright "infringers." This could mean platforms and service providers will be pressured to release their users' information without due process of law. In addition, the draft law's articles (in particular, Article 158) promote various abuses and could easily allow censorship of critical content.
Economic development, especially that based on entrepreneurship, suffers under limits on the potentially creative use of internet content. Facing unknown liabilities and an excessively powerful DGDA, internet service providers and platforms will not be able to operate with legal certainty and will lack a clear legal framework. As noted above, nothing in the Trade Promotion Agreement with the United States prevents establishing a legal framework that limits intermediary liability.
Due to these concerns, we, the signatories of this letter, urge you to rectify this situation by refusing to sign the bill, and returning it to Congress to be discussed in depth, in consultation with all stakeholders, particularly experts and civil society. To assist in this endeavor, we offer our experience and technical capacity in the field.
Yours sincerely,
• Access
• ONG Derechos Digitales
• Fundación Karisma
• Association for Progressive Communications
• Electronic Frontier Foundation
• The Human Rights Foundation
• Alfa-Redi
• Maria del Pilar Saenz Rodriguez & Pablo Francisco Arrieta Gomez, Red Pa Todos, Colombia
• Jaime Gutiérrez Alfaro, Professor, Instituto Tecnológico de Costa Rica
• Renata Ávila, Intellectual Property and Human Rights Lawyer, Guatemala
• Elizabeth Stark, Stanford University, USA