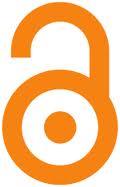 October 22-28 is Open Access Week, "a global event for the academic and research community to continue to learn about the potential benefits of Open Access, to share what they've learned with colleagues, and to help inspire wider participation in helping to make Open Access a new norm in scholarship and research." Numerous resources, including promotional materials, FAQs, and A list of events related to Open Access week are available is available at openaccessweek.org.
There will be a kickoff event co-hosted by the World Bank and the Scholarly Publishing Academic and Resources Coalition today at 4pm EST, which will be webcast.
One news item associated with Open Access Week is that the Directory of Open Access Journal's announcement that it has translated its directory into Spanish and Portuguese.