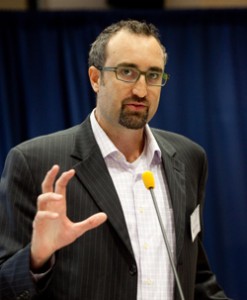 The Supreme Court decided the long anticipated Kirtsaeng case today, upholding an interpretation that the first sale (exhaustion) rule in the U.S. allows the parallel importation of copyrighted products voluntarily released in other countries with the right holder's consent.
The case helps reveal how the USTR (with approval by officials at the Copyright Office) uses trade agreements to take controversial positions in international law while explaining publicly that all the language they are negotiating in secret complies with US law. Often, the trade language complies with only one contested interpretation of what US law might be, as here.
The leaked TPP text contains language that would require a change in U.S. copyright law after Kirtsaeng:
"Article 4(2). Each Party shall provide to authors, performers, and producers of phonograms the right to authorize or prohibit the importation into that Party's territory of copies of the work, performance, or phonogram made without authorization, or made outside that Party's territory with the authorization of the author, performer, or producer of the phonogram."
This language in the TPP is not in effect. But other Free Trade Agreements with pretty much this precise language have already entered into force. See US-Jordan FTA, Article 4 (11) http://wits.worldbank.org/GPTAD/PDF/archive/UnitedStates-Jordan.pdf
You can expect arguments from publishers and others that changing U.S. law after Kirtsaeng is now required to comply with international IP agreements (that no one was really paying attention to when they were entered, that were negotiated with classified texts, and were approved by Congress with provisos that they do not change any US law).
On Thursday, at 6pm EST PIJIP will host an event with the Counsel of Record for Petitioner along with Counsel for amici, to discuss the case, the oral argument, and the implications of the case.  The event will be webcast here.