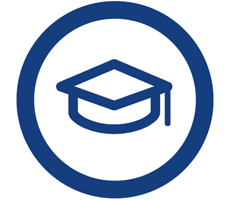 [Cross posted from the CCUSA blog, Link (CC-BY)] In all my time with Creative Commons, I've come to see that support comes from people across a wide spectrum of creators. For some, the Creative Commons licenses and their related icons provide the vocabulary and the solidarity around the sharing that they would engage in over the Internet even if the licenses did not exist. For others, the licenses are needed to free users from copyright constraints that would otherwise inhibit or prohibit uses that the creator wants to promote.
Today, I had the privilege of speaking on a panel at the Comparative and International Education Society's Annual Conference with representatives of two open education projects that depend on Creative Commons licenses to do their work. One is the OER publisher Siyavula, based in Cape Town, South Africa. Among other things, they publish textbooks for use in primary and secondary school in math and science. After high school students in the country protested about the conditions of their education – singling out textbook prices as a barrier to their learning – the South African government relied on the Creative Commons license used by Siyavula to print and distribute 10 million Siyavula textbooks to school children, some of whom had never had their own textbook before.
The other are the related teacher education projects, TESSA, and TESS-India, which use the Creative Commons Attribution Share-Alike license on teacher training materials. Created first in English, the projects and their teachers rely on the reuse rights granted by the Creative Commons license to translate and localize these training materials to make them authentic for teachers in the linguistically and culturally diverse settings of sub-Saharan Africa and India. (Both projects are linked to and supported by the Open University in the UK, http://www.open.ac.uk/, which uses Creative Commons-licensed materials as well.) If one wakes up hoping to feel that one's work in the world is useful, then an experience like this makes it a good day.