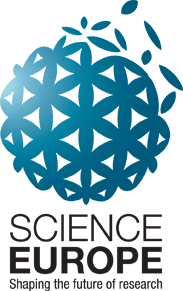 Briefing Paper by the Science Europe Working Group on Research Data
Editor: Christoph Bruch. (Link) (CC-BY)
The steadily-growing amount of digitally-available research data and publications enables researchers to search and analyse these sources with the help of special software. The application of such text and data (content) mining techniques (TDM) is not limited to research. In fact, most users of the internet use them on a daily basis via companies offering search engine services. The use of TDM techniques beyond those employed by search engines is already of great importance in some research fields (for example bio-genetics, linguistics) and interest in these technologies is growing rapidly.
The publishing industry – including academic publishers – strives to benefit by developing TDM services, but, in doing so, hinders the ability of third parties (subscribers) to mine their content. This has led the research community advocating a reform of copyright law to ensure that legally-accessed content can be freely mined without additional permission and cost. After years of debate, the European Commission and European Parliament appear to be ready to amend the European Union (EU) Copyright Directive. This paper gives a brief overview of the legal regulations under which TDM practices fall and the issues arising from increasing use of licensing by publishers.
Click here for the full report.