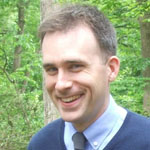 [Cross posted from brandonbutler.info, Link, (CC-BY)]  Wednesday was day two of the Washington, D.C. portion of the triennial rule making to determine whether breaking digital locks that block copying from DVDs, Blu-ray, and other digital media should be allowed in a series of defined cases. There was also a series of hearings in Los Angeles, CA, last week to address some of the proposals with mostly West Coast-based proponents and opponents. There were some intriguing rays of hope in Wednesday's hearing in DC.
I was there because I had supervised a team of student attorneys, Sarah O'Connor and Mark Patrick from the Glushko-Samuelson Intellectual Property Clinic at AU Washington College of Law, who represented film professor Peter Decherney and a distinguished group of higher education associations, including the American Association of University Professors and the Library Copyright Alliance, with a collective membership totaling over 300,000 educators and librarians. Professor Decherney spoke eloquently about the educational need to copy materials from DVD and Blu-ray, I spoke on behalf of our legal team about the question of whether these uses would be lawful, and Jonathan Band spoke ably about both the legal and policy issues on behalf of librarians.
If you want to know more about Section 1201 and this series of hearings, the Copyright Office has collected all the relevant documents, including proposed classes and comments by proponents and opponents, here. Rebecca Tushnet has been doing her usual superhuman real-time transcription of the panels here. A few funny things jumped out at me at today's hearings.
First, I got the impression that we might actually get an exemption of some kind for Massive Open Online Courses (MOOCs), which would be thrilling. As we showed in our comments and reply comments, there are shockingly few MOOCs about film and media studies, and this is at least in part a result of the legal barriers thrown up by the DMCA. Professors and institutions have gotten comfortable using media under the existing exemptions for traditional teaching, but they see MOOCs as a new kind of entity that needs its own, clear legal protection against DMCA liability. There was a predictable push from the Copyright Office to define "MOOC" in a narrower way, to block the ever-present threat of Some-Guy-In-His-Basement-Uploading-Things-To-YouTube-And-Calling-It-Education. Once we started talking about ways to limit the class, it seemed that accredited educational institutions, non-profit institutions, or some combination thereof might be the beneficiaries this time around (though we tried to make clear the wide variety of groups and courses that would be left out of these narrower classes). The TEACH Act (17 USC § 110(2)), rather than fair use, seemed to be the Copyright Office's preferred model for deciding what is lawful in this area, so we might see a recapitulation of TEACH's labyrinthine requirements in the rule, or we might just see them incorporated by reference ("uses that comply with the TEACH Act," e.g.).
Second, the opponents' demonstrations of screen capture technology might have been our best argument in favor of Blu-ray circumvention. They acknowledged, as they apparently had done in previous hearings in Los Angeles, that the screen-captured footage cannot be HD quality, as the technology just doesn't allow the creation of clips with that level of quality. More surprisingly, when asked how a teacher or other user could know that a screen capture program was legally capturing already-decrypted images rather than technically circumventing the digital locks, the opponents' representative said, essentially, you can tell just by looking at a legally captured image because it's perceptibly not as good. That was delightful, and there was an almost-audible raising of eyebrows all over the room when he said it.
Third, and finally, there was an interesting thread that ran through the hearing, a line of questioning from the Copyright Office representatives to the effect that a blanket "non-commercial video" exemption might also encompass any and all educational uses that we care about, from K-12 to MOOCs. Of course, MOOCs are often developed in partnership with for-profit platforms like Coursera and Udacity, and educational institutions themselves aren't clearly "non-commercial" (they charge a fee, after all) so we pushed back on the idea of a limit to non-profit or non-commercial entities, but it could be very interesting if the Office were to try to craft a single, broad exemption that would sweep in all the educational users, plus (I assume) the remixers and vidders who have traditionally been the proponents and presumed beneficiaries of the "non-commercial video" exemption.
So what remains to be done? There are a few more days of hearings (they are happening as I write this on Thursday, May 28, and will continue on Friday, May 29) and then the Copyright Office can solicit answers to specific follow-up questions in writing. The Register of Copyrights (Maria Pallante) will then write and publish a recommendation as to which exemptions should be adopted this cycle. The final determination will then come from the Librarian of Congress, James Billington, who generally follows the Register's recommendation, although he granted an exemption for the print disabled one year despite the Register's recommendation that the request be denied. The timing of these steps is unpredictable, and in the past the process has been prolonged, but there is a sense that the Office wants to move in a more deliberate mode this cycle, so we may see exemptions in a fairly timely manner. Stay tuned!