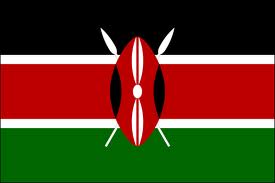 The Kenya Copyright Board (KEBCO) is preparing to propose amendments to the Copyright Act that would block sites hosting content which infringes local creators' copyrights. Local internet service providers that refuse to take down content would face fines and even prison sentences. KEBCO's webpage notes that the new rules should "come into play by the end of the year… The laws will be ready for public discussions next month before they go to Parliament."
Head of the Kenya Copyright Board (Kecobo) Edward Sigei told the Standard:
"We are proposing to introduce an amendment in the Copyright Act that will place the onus of responsibility for Kenyan content illegally downloaded, squarely on local internet service providers … We are borrowing from the Digital Millennium Copyright Act of America and others that have come after it and we have designed an amendment where the ISP will be liable under certain circumstances for infringements that happen through their channels."
This is part of a larger effort to promote the local TV and movie industry. The government is also working with broadcasters to increase the coverage of local content.