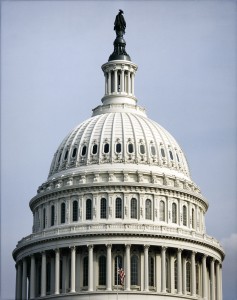 Dear Chairmen Grassley and Goodlatte, and Ranking Members Leahy and Conyers:
In August 2014, thirty-one law professors signed a letter in opposition to proposed federal legislation to create a civil cause of action for trade secret misappropriation. We write to express continued concerns about the current version of this legislation, the Defend Trade Secrets Act of 2015 ("DTSA"), S. 1890 and H.R. 3326. While we agree that effective legal protection for U.S. businesses' legitimate trade secrets is important to American innovation, we believe that the DTSA—which would represent the most significant expansion of federal law in intellectual property since the Lanham Act in 1946—will not solve the problems identified by its sponsors. Instead of addressing cyberespionage head-on, passage of the DTSA is likely to create new problems that could adversely impact domestic innovation, increase the duration and cost of trade secret litigation, and ultimately negatively affect economic growth. Therefore, the undersigned call on Congress to reject the DTSA.
Summary of Arguments
In recent years, numerous concerns about a federal civil cause of action for trade secret misappropriation have been detailed in analyses prepared by experts in the field of trade secret and intellectual property law. Fundamentally, these experts oppose the legislation because: (1) it will not address the cyberespionage problem that is most often used to justify the adoption of a federal trade secret law; (2) a federal trade secret law is not needed to protect U.S. trade secrets because there is already a robust set of state laws for the protection of such secrets; and (3) there are significant costs to creating a federal civil cause of action for trade secret misappropriation. In addition to these concerns, this letter details the following four specific reasons why the undersigned urge rejection of the 2015 Defend Trade Secrets Act.
The DTSA's Ex Parte Seizure Provision May Harm Small Businesses, Startups and Other Innovators
The DTSA Appears to Implicitly Recognize The Inevitable Disclosure Doctrine
The DTSA Likely Will Increase the Length and Cost of Trade Secret Litigation

The DTSA Will Likely Result in Less Uniformity in Trade Secret Law
We also urge Congress to hold hearings that focus on the costs of the legislation and whether the DTSA addresses the cyberespionage problem that it is allegedly designed to combat. Specifically, Congress should evaluate the DTSA through the lens of employees, small businesses, and startup companies that are most likely to be adversely affected by the legislation.
Click here for the full letter (PDF)