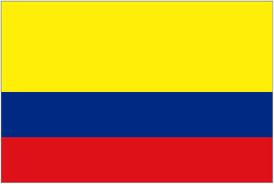 Presented by the Colombian civil society organizations: Ifarma Foundation, Misión Salud and CIMUN
Dear Mr. Bhanu Pratap Sharma, Chairman.
We would like to transmit to you and all assistants our best wishes for the success of this session, where governments, intergovernmental bodies and non-state actors are trying to get one step closer on mechanisms that will address the well known inefficiencies of the R&D model based on monopoly prices, inefficiencies that have caused innumerable harmful effects on people's health and well-being.
But we need to put under your consideration, and the consideration of delegates and assistants, a special situation we are currently facing that reflects both the urgency and the interests that are preventing nations from reaching a global solution promptly.
Since November 2014 the undersigned organizations requested the Ministry of Health of Colombia to declare the access to Imatinib (Gleevec(R)) of public interest with compulsory licence purposes. After 15 months of an extended and accidented process, MOH acknowledged that access to imatinib is a matter of public interest, a prerequisite to move to a Compulsory license. Nevertheless there is an enormous pressure from developed countries, from Big Pharma and even from Colombian trade authorities trying to block the Public interest declaration and the Compulsory license. It combines inaccuracies, distortions of international trade rules and even threats of trade claims under the dispute settlement mechanism. We are waiting in the very next hours of days a final decision, but there are reasons to fear the worst.
It is worth mentioning that along the process the Ministry of Health of Colombia received communications from the State Secretariat for Economic Affairs (SECO) of the Swiss Confederation, from Novartis Colombia and Novartis International A.G. attempting to both misinforming and dissuading the Government of Colombia from granting a compulsory license.
We are conscious that efforts to reach the prevalence of health needs over commercial interests begin with the full use of TRIPS flexibilities. It has been recognized for all of participants of the CEWG group. But we feel that any efforts to move to a global system delinking monopoly prices from research and development investments could be perceived without sense when some countries impede the full use of TRIPS flexibilities with misleading arguments and methods.
We kindly want to inform you and the attendants of this open-ended meeting on this situation, hoping this would help to encourage Colombian process and also a prompt implementation of the core recommendations of the CEWG report. Neither nations nor people should continue keeping themselves from overcoming fear in order to prioritize health over trade interests.
Please feel free to share this letter in the manner you consider appropriate.
IFARMA FOUNDATION
MISION SALUD
CIMUN (National University center for medicines information)
Copies to:
Brasil
Chief:
Her Excellency Ms. Regina Maria Cordeiro Dunlop
Ambassador
Permanent Representative
delbrasgen@itamaraty.gov.br
Zimbabwue
Chief:
His Excellency Mr. Taonga Mushayavanhu
Ambassador
Permanent Representative
zimbabwemission@bluewin.ch
Kenia
Chief:
His Excellency Mr. Stephen Ndungu Karau
Ambassador Extraordinary and Plenipotentiary
Permanent Representative
mission.kenya@ties.itu.int
Botswana
Chief:
His Excellency Mr. Mothusi Bruce Rabasha Palai
Ambassador Extraordinary and Plenipotentiary
Permanent Representative
botgen@bluewin.ch
Sudafrica
Chief:
Ms. Ncumisa Pamella Notutela
Minister Plenipotentiary
Chargé d'affaires a.i.
Deputy Permanent Representative
mission@safricaun.ch
Iran
Chief:
His Excellency Mr. Mohsen Naziri Asl
Ambassador Extraordinary and Plenipotentiary
Permanent Representative
mission.iran@ties.itu.int
Colombia
Chief:
Her Excellency Ms. Beatriz Londoño Soto
Ambassador Extraordinary and Plenipotentiary
Permanent Representative
mission.colombia@ties.itu.int
Argentina
Chief:
His Excellency Mr. Alberto Pedro D'Alotto
Ambassador Extraordinary and Plenipotentiary
Permanent Representative
argentina@missionarg.ch<
Ecuador
Chief:
Her Excellency Ms. María Fernanda Espinosa Garcés
Ambassador Extraordinary and Plenipotentiary
Permanent Representative
onuginebra@mmrree.gob.ec
Bolivia
Chief:
Her Excellency Mrs. Nardi Suxo Iturry
Ambassador
Permanent Representative
contact@mission-bolivia.ch
India
Chief
His Excellency Mr. Ajit Kumar
Ambassador Extraordinary and Plenipotentiary
Permanent Representative
mission.india@ties.itu.int