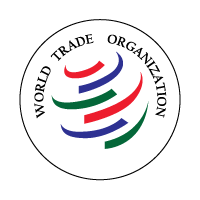 Last week, the government of Antigua and Barbuda announced to the WTO Dispute Settlement Body (DSB) that it will move forward with the "suspension of copyright on the sale of U.S. intellectual property" by the end of the year if the U.S. does not comply with the DSB's findings in the long-running dispute regarding online gambling.
Twelve years ago, the DSB found that the United States violates the WTO's General Agreement on Trade in Services by discriminating against foreign providers of online gambling services. It found that various federal and state level laws forbade Antiguan firms from offering online gambling services comparable to services offered by domestic firms. The DSB ordered the United States to pay $21 million in annual compensation to Antigua and Barbuda until its laws were brought into compliance with GATS. Furthermore, it permitted cross-sector retaliation by Antigua and Barbuda in the event that the United States did not comply with the DSB's findings. 
Since the DSB found the United States in violation of GATS, no compensation has been paid, and the law has not changed.  Antigua claims that total damages now exceed $250 million, a significant sum considering its total GDP is around $1 billion.
Click here for Antigua and Barbuda's full statement to the WTO Dispute Settlement Body.