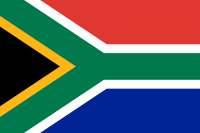 This week the South African Parliament's Portfolio Committee on Trade and Industry will hold three days of hearings on the Copyright Amendment Bill (B13-2017). Witnesses will give 20 minute presentations, followed by 20 minutes of Q&A.
The hearings will be on August 1, 2 and 4, and the testimony will be open to the public.
The hearing schedule is available here.
PIJIP's collection of written statements to the Committee on the Copyright Amendment Bill is here.