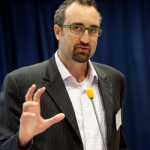 OTTAWA: It was being reported among various observers of NAFTA over the weekend that the talks in the IP chapter are progressing toward Copyright. The US appears poised to table the first set of its demands for that portion of the IP chapter. But it is also rumored that that the US demand may exclude the issue of copyright balance.
Civil society organizations, including internet freedom and information justice advocates from the US and Canada (Mexico was largely absent due to the earthquakes), gathered in Ottawa over the weekend to provide the public forum on NAFTA issues that the formal negotiation has yet to sponsor. The Canadian Internet Policy and Public Interest Clinic teamed with American University's Program on Information Justice and Intellectual Property, OpenMedia, Public Citizen and the Electronic Frontier Foundation to discuss public interest concerns with the E-Commerce and copyright provisions of the potential agreement.
PIJIP presented some of its research showing that copyright balance can promote trade. For example, foreign affiliates of US technology and service firms have greater net income and total sales when they reside in countries with more open and flexible copyright user rights. For a fuller account of PIJIP's empirical research, click here.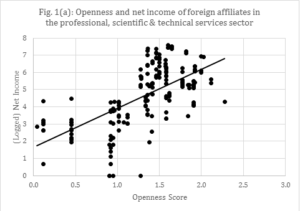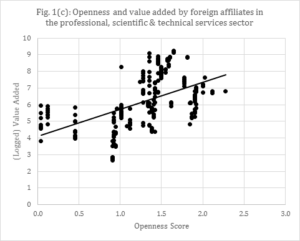 PIJIP also presented policy options for a more modern copyright balance provision. Such a provision would go beyond the TPP 18.66 requirement to "endeavor to achieve" balance, and instead contain five core provisions:
require concrete measures to promote balance, using treaty language on positive duties to perform from human rights treaties;
clarify that commercial activities may be subject to copyright user rights in appropriate circumstances;
require specific exceptions for non-expressive and non-communicative uses of works, such as for datamining and indexing;
protect open and flexible exceptions, like fair use and fair dealing, from challenges under the so-called "three-step test";
clarify that any 3-step test in the treaty "neither reduces nor extends the scope" of the Berne Convention and other treaties, for example by extending to quotation and other exceptions in Berne not covered by the three-step test.
A model for meeting all these goals was presented, and is included below.
COPYRIGHT BALANCE
—————-
FOOTNOTES:
[1] Convention on the Rights of Persons with Disabilities Art 30.3 (Intellectual Property).
[2] RCEP Negotiation, Australia Proposal. See also TPP Article 18.66: Balance In Copyright And Related Rights Systems.
[3] TPP Article 18.66.
[4] See Matthew Jockers, Matthew Sag & Jason Schultz, Digital Archives: Don't Let Copyright Block Data Mining, 490 Nature 29-30 (October 4, 2012); Matthew Sag, Copyright and Copy-Reliant Technology, 103 Northwestern University Law Review 1607–1682 (2009).
[5] EU-Mercosur FTA Negotiation, EU Proposal.
[6] US-Korea FTA Art. 18.4.
[7] Max Planck Declaration on the Three-Step Test.
[8] Marrakesh Treaty, Art. 10
[9] Max Planck Declaration on the Three-Step Test.
[10] RCEP Negotiation, Australia Proposal. See also WCT Agreed Statements, Art 10.