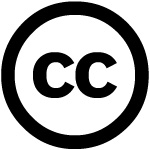 The city of Sao Paulo has adopted a law supported by REA-Brazil that requires the city to purchase open educational resources. Specifically the resources must be available under a Creative Commons Attribution-Noncommercial-Share Alike (CC-BY-NC-SA).
The law will also require future contracts with the city to include a clause that all resources created with public funding be licensed openly.
The legislation was introduced in June, and REA-Brazil worked with legislators for passage.
Original Sources in Portuguese:
Sources in English: