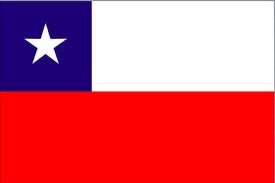 The next round of Trans Pacific Partnership Agreement negotiations on intellectual property issues are slated to be negotiated in an "intersessional" meeting April 9-13 in Santiago, Chile, several sources in Chile have confirmed.
The Santiago round will be focused on the highly contentious issues contained in the U.S. proposal for ACTA-plus intellectual property enforcement measures for the TPP. 
The Chile meeting may also be used to return to discussions of some of the controversial issues that stalled in the Melbourne IP negotiations. These include ISP liability, patentability standards (e.g. to new uses of existing medicines), and USTR proposals to replace the May 2007 access to medicine agreement with Congress with a new "access window" approach that includes heightened TRIPS-plus data exclusivity, linkage and patent extension requirements.
The Chile Round is an extension of a new monthly calendar for the IP negotiations. This reflects the additional difficulties in promoting agreement on the chapter, which includes many of the U.S.'s most controversial and aggressive demands.
The next full round of TPP negotiations has been reported to be scheduled for May 8 to 19. Sources have confirmed that the meeting will be in the U.S. Most rumors have the meeting occurring in Dallas Texas, although that has not been confirmed.
The TPP schedule appears to require USTR to be pushing its most controversial demands, including restrictions on access to the internet and access to AIDS and other treatments, right at the height of the presidential election.