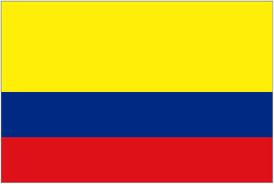 The Colombian Constitutional Court has struck down the law 1520, generally known as "Ley Lleras 2.0", which implemented part of the U.S FTA obligations in copyright law. This event happened last night, when the Constitutional Court was deciding about the lawsuit presented by Senator Robledo over articles 13 and 14 of such law. The Court after analyzing the law considered  that the entire law was processed in the wrong Congress commission.
This decision of the Constitutional Court has the effect of striking down the law; however, the Congress may enact the bill again if it follows the adequate procedure. Regarding articles 13 and 14, the Constitutional Court considered  that these articles infringed the rights to access to knowledge and right to inform, like the plaintiff had claimed. This is a big step for Colombia
It is important to point out that the official written decision is not available yet. Therefore the press media is the only source of information.
http://www.vanguardia.com/actualidad/colombia/192808-se-cayo-la-ley-de-derechos-de-autor
http://www.cmi.com.co/?n=97497